Testimonials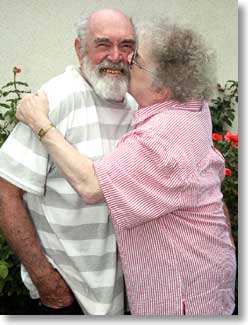 Three different times in the years before his demise, my Dad came to me worrying that I might put my own health and well being at risk trying to care for him someday when he could no longer care for himself.  Each time he came to me with these troubling concerns he had read something in the local newspaper or an AARP magazine about a caregiver getting sick and sometimes even dying before the elder died. He knew this could happen because he had seen his sister's health fail as she struggled to care for their own mother in her failing years. Each time I acknowledged that this phenomena was well researched and documented in the medical literature and that I was well aware of it. Each time I promised that I would not let it happen to me. 
Senior Avenues helped me keep all those promises I made to my Dad. I could not have done it without them. Their years of geriatric experience coupled with their resourceful and creative problem solving kept my Dad and I both safe. I truly think that they spent as much time caring for me as they did helping me take care of my Dad. To the end, I was desperate to preserve my Dad's dignity. Senior Avenues helped me do that while preserving our respectful and loving father-daughter relationship. They walked the path beside us, every step of the way.
Margaret Bowles, NP
---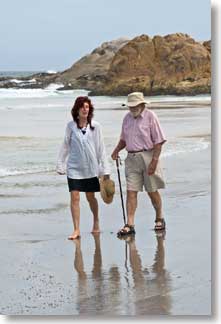 Senior Avenues was instrumental in helping us during a very crucial time for our family. My father had had a tough previous 12 months, with a 6 way bypass surgery and some other problems. Unexpectedly, my father's 'significant other', a relationship that our entire family and my father had always viewed as very loving and stable, contacted me stating that she could no longer care for him, that I needed to pick him up immediately, that she had sold the home and disposed of all their possessions and was moving. Needless to say, I was shocked and had no real clue as to how to proceed. They lived in Oregon, I resided in Yakima, which further complicated the issue. I also knew that due to family circumstances, we had no capacity to bring him into our home and care for him properly.
I spoke with an elder care attorney, who recommended that I contact Senior Avenues.  I did so and met with Kristyan Clouse. Kristyan was unbelievable! She contacted my father's significant other, drove to Oregon, did an on-site evaluation of my dad and discussed the required steps with myself, and with my father's significant other. She also coordinated all the elements of bringing Dad to Yakima, hospitalizing him, coordinated the reevaluation of his medication needs, coordinated the application and qualification process to obtain State financial assistance, and located a beautiful assisted living facility in Yakima to place him in – all in about a week.
Dad really enjoys his new living arrangements. He is part of a terrific assisted living community, with a tremendous staff, lots of social interaction, and personal flexibility – just what he needed to be physically healthy and thriving mentally.
I can't speak highly enough of Senior Avenues. Their incredible help, direction and reassurance as they walked us through the process was truly a godsend for our family.  I remain deeply grateful and am indebted to Kristyan and the entire group of Senior Avenues staff.
 Gene Weinmann
Yakima, Washington
---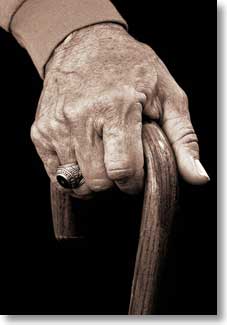 I have had the pleasure of working both personally and professionally with Kristyan Calhoun and Senior Avenues for the last 6 years.  Personally, she has helped my family through the difficult process of navigating the tough decisions of helping a loved one with end of life care.  During a time in our life when we felt we had no options, Kristyan was a godsend. Her steady guidance and compassionate care  made the situation easier for the whole family.

On a professional level, as a Realtor, I come into contact with families in need of her services on a regular basis. Whether it's moving from the family home and needing placement in adult living, getting the support needed for families facing medical or mental health care for an aging loved ones, or just advice on where to get the help they need,  it's comforting to know that when I give them Kristyan's name that they will be in good hands.

Lanette Headley
Yakima, Washington
---
My two sisters and I had been taking care of our mother with dementia in her home 24/7 for about one year when we came to Senior Avenues and Kristyan Calhoun. We knew that we needed some expert help but did not have the time or resources to make all the contacts. Kristyan met with us and shared some of her experiences with dementia clients and what she could do for families. She visited my mother's home and stayed for dinner. From those meetings she provided us with a care plan. Kristyan was able to identify just what we needed and gave us very good direction. Within a couple months we transitioned our mom into a wonderful adult family home. Kristyan was there to answer questions by phone or email and provided great care giver referrals and support along the way. We would not have been able to do what we did without Senior Avenues. It is astonishing how many people I meet who have gone through or are going through similar situations with elderly family members and I always tell them about Senior Avenues and the services they provide.   
Jerri Daily