Geriatric Care Management Services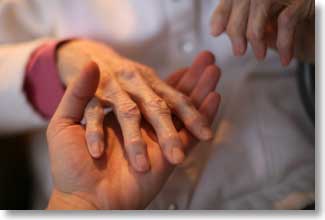 For some of our client's an assessment is the first step to building a support network for the long term. Senior Avenues is available to implement the recommendations contained in the care plan. Some client's and their family members feel that it is more time and cost effective to have these services implemented by a care manager. In some instances clients' or their family members choose to implement some of the recommendations while leaving some for our care team to assist with. When you can't be with your loved one, we can.
Ongoing services are helpful for seniors who do not have a local support network. Our client's who utilize ongoing services live at home or in facilities. Sometimes they require a few brief visits a month. This time is spent updating medical history, addressing any concerns of the senior, caregivers or facility staff. If a crisis occurs we are able to assist in all areas of a client's life. Sometimes it is a medical crisis but it can also be an emergency home repair, family issue or other emergent concern.
Our services are based on individual client need. Some of the services that we provide regularly are:
Communicating with Distant Family Members
Attend physician appointments and prepare written reports
Obtaining and Monitoring Quality In-home Services
Securing and Coordinating Proper Medical Care
Referrals to Appropriate Community Programs
Ongoing Monitoring of Health Services
Assistance in touring facilities and move coordination
Facilitating family discussions
Crisis Management
Efficiency and flexibility based upon a client-centered approach, eliminating bureaucratic constraints
Crisis intervention to avoid hospitalizations
Short-term or ongoing assistance for clients with loved ones living at a distance
We pride ourselves on being flexible to meet the needs of each of our client's. We have provided emergency chicken feeding and placement services. We have coordinated a rafting trip for one of client's for her 80th birthday, her lifelong dream. We have located medical treatment for urinary incontinence for an elderly poodle. We appreciate the diversity of our client's needs and never take a cookie cutter approach.
| | |
| --- | --- |
| | Both our clients and their families can be confident that our professional staff will provide compassionate and efficient services! |
Benefits of Geriatric Care Management
Care Management Services are offered in a variety of settings. Senior Avenues provides all of these benefits and much more!
Short-term or ongoing assistance for clients with loved ones living at a distance
Personalized and compassionate services focusing on the individual's wants and needs.
Continuity of care management by facilitating family communication, reducing the burden on families and preventing unnecessary expenditures.
Efficiency and flexibility based upon a client-centered approach, eliminating bureaucratic constraints.
Cost containment by avoiding inappropriate placements and possible duplication of services.
Crisis intervention to avoid hospitalizations.
What is a Geriatric Care Manager?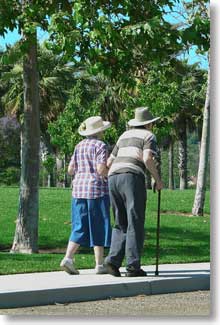 A geriatric care manager specializes in being an advocate, advisor, and problem solver to both the client and their family. The first step is usually the completion of a comprehensive assessment which will identify problem areas or suggest alternatives and improvements to enhance the individual's quality of life. The care manager can implement the required services, making all the necessary arrangements in order to secure the proper care for their client.  In addition, a care manager can monitor services to ensure peace of mind for all those concerned.

Because of their expertise with seniors and disabled adults, care managers can assist individuals with all aspects of their lives. A care manager has knowledge of resources available locally and nationally to assist clients with their varied needs. The recommendations of a care manager are designed to improve and maximize each individual's quality of life as they identify it. 
A geriatric care manager can ease the burden of care giving for children, relatives or guardians.  A customized plan of care can be implemented for elders in their own home, in an assisted living community or in a skilled nursing setting. Geriatric care managers provide advice, counsel, care supervision, education and loving support to preserve and protect the independence and dignity of every client served.
Geriatric Care Assessment
Our "Elder Needs" assessment begins with a 19 page discovery tool that addresses Housing, Nutrition/Meals, Medical History and Current Medications, Mental Health/Memory, Legal, Financial, Spiritual and Social needs.

It serves as a road map for recommended services to improve the quality of life for the seniors. Our client's and/or their family members receive a written assessment that clearly lists the services and equipment that we recommended. It also provides the client and their family members a clear, easy to follow assessment to have on hand. Our client's have found this to be invaluable during a crisis.
Please visit our Geriatric Care Assessment page for more information on what the assessment includes.