Comprehensive Geriatric Care Assessment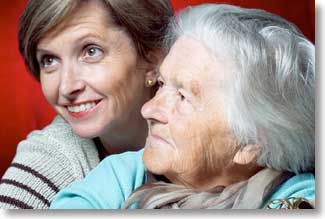 Our "Elder Needs" assessment begins with a 19 page discovery tool that addresses Housing, Nutrition/Meals, Medical History and Current Medications, Mental Health/Memory, Legal, Financial, Spiritual and Social needs.
It serves as a road map for recommended services to improve the quality of life for the seniors. Our client's and/or their family members receive a written assessment that clearly lists the services and equipment that we recommended. It also provides the client and their family members a clear, easy to follow assessment to have on hand. Our client's have found this to be invaluable during a crisis.
10 Keys to Successful Aging
Housing
Transportation
Medication
Home Safety
Psychological
Social
Nutrition/Meals
Financial
Legal
Spiritual
Charge for Assessment
The charge for our "Elder Needs Assessment" is a flat fee. This includes a home visit and any collateral contact information that is needed for the report. Any time spent to complete the assessment is included in the charge. The time needed in the home varies from 1-2 hours. Our goal is to provide a comprehensive and accurate tool to assist our client's and their families. As assessment typically includes a meeting with the client and family, obtaining records, collateral contacts and preparation of a written care plan. In some instances several visits with the client is needed or there may be an extended network of providers or supports that need to be contacted. Our goal is that our client's and their families not rush through providing information or become concerned with the amount of time that we are spending to obtain needed information.
Some of the considerations we document include: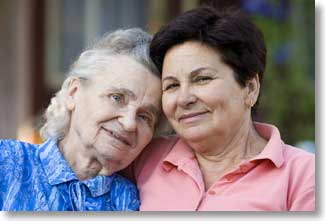 Resource Identification: Geriatricians, Elder Law attorneys, Home Care and Housekeeping services, Housing, Geriatric Daycare programs, skilled nursing facilities, specialized hospitals, sub-acute rehabilitation programs, and more.
Planning: Matching needs with available options and developing a plan that best fits the needs of the client.
Expediting Application Forms: Assistance in form completion either by one of our geriatric care managers or by referring to the most appropriate professional.
Advocacy: In medical and nursing facilities, with Social Security, Medicare, Medicaid, secondary health insurance companies, Veterans Administration, Workers' Comp, and others.
Counseling: Individual, family and caregiver groups.
Crisis Intervention: Coordination of emergency care plan, medical advocacy.
Family Surrogate Services: Home visits for periodic assessment and emotional support, coordination of homecare arrangements, medical appointments, travel, apartment repair, organization and clean up, pet care, relocation, closing an elder's home, and the like.
What to Expect During your Assessment
The first step to most assessments is the completion of a family pre-assessment. This can be mailed, e-mailed of faxed. This provides the geriatric care manager an overview of the client and provides the referrer the opportunity to describe their concerns. Once this is received an appointment is scheduled to meet with the senior. This can be done formally or as a "visit from a friend" as each of our clients needs are varied we, address the introduction and completion of our assessment a little differently with each client. This visit usually takes 1-2 hours. Sometimes it is necessary to visit in addition to this.
After the meeting with the client family and friends are most often contacted. Medical records can be requested if a HIPPA release is signed by the client or power of attorney. Collateral contacts are then made. This can be a neighbor, pastor or other identified support person for the senior. An explanatory meeting is usually scheduled with the family or client to provide the written care plan. This can be done by telephone for those living at a distance.
Each of our client's needs are different. While Senior Avenues has completed several hundreds of assessments no two are alike. Our flexibility in the process is the key to providing a quality assessment on our client's behalf.