Alzheimer's and Dementia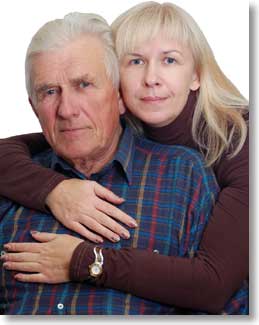 Senior Avenues offers in home caregiver education and training. There are many issues related to the care of someone with dementia that can be effectively addressed to reduce the strain on the caregiver and increase the quality of life for the dementia client.

Services which have been beneficial to our client's include home safety improvements, education on communication styles and one on one education for the caregiver regarding the disease process and progression. Difficulties such as bathing, dressing and nutrition can often be addressed for an improved quality of life for the caregiver and the dementia client.

Our assessment can assist in determining if these services would be beneficial for the client. We often work with client's who are hesitant to admit to memory loss or behavioral issues. Being the primary caregiver for someone with Alzheimer's or dementia takes a physical and emotional toll. Our services are designed to support the caregiver while they support the client.
We have been successful assisting our client's and their families with issues such as driving, sun downing, weight loss and physical aggression. There are 35 different causes of dementia and various needs related to these diagnosis.
Helpful Resources
| | |
| --- | --- |
| As an additional resource, we would like to recommend "Coming of Age with Aging Parents" by Gail Goeller | |

Senior Avenues
5110 Tieton Dr. Suite 370, Yakima, WA 98908
Tel. (509) 248-8539 • Fax (509) 494-8490
@ 2004-2015 Senior Avenues, Yakima, Washington