About Us
Kristyan Calhoun, director of Senior Avenues, LLC, left a successful career in law enforcement in California to care for her grandparents in Washington State. This was going to be a temporary move. After deciding to stay and raise her family in the Yakima Valley, she accepted a position with the state of Washington as a state child protective service investigator specializing in sexual assault.
Due to her experiences in attempting to meet the needs of her grandparents she then accepted a position with the Southeast Washington Area Agency on Aging, working with family caregivers for 2 1/2 years. During this time she taught classes to family caregivers in eight counties on "Communicating with Health Care Professionals" and the nationally acclaimed educational series, "Powerful Tools for Family Caregivers".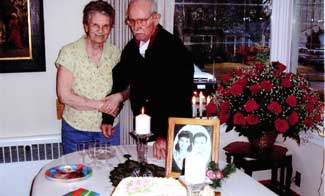 Kristyan has been highlighted by the National Association of Family Caregiver's "Train the Trainer" program by speaking to educators across the country on family caregiver issues. She also led the family caregiver support group and provided case management services to non-paid family caregivers.

After seeing the many needs of her clients, Kristyan opened the first Geriatric Care Management firm in Central Washington in November of 2004, Senior Avenues. This office is located in Yakima and serves seniors in Yakima County as well as Benton-Franklin, Kittitas and Klickitat Counties. Due to Kristyan's unique experience as an investigator and geriatric care manager she has traveled throughout the Northwest working on geriatric care issues.  She also serves as a Title 11 Guardian ad Litem with Yakima County Superior Court.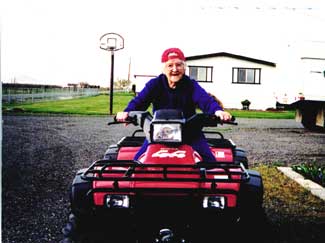 Kristyan has been a facilitator for support groups through the Alzheimer's Association, Parkinson's Association, and for family caregivers. She has been a volunteer with the American Red Cross and spent three weeks volunteering in the South following Hurricane Katrina.
Referrals
Senior Avenues receives client referrals from physician's, hospitals, financial planners, attorneys, DSHS, Adult Protective Services, Guardianship firms, banks, trustee firms and more. Our reputation is for providing a neutral and professional assessment as well as providing ongoing services for our client, putting their quality of care first. References are always available.
Code of Ethics
Senior Avenues adheres to a strict ethical code. We do not accept referral fees, bonuses or compensation of any kind from services providers. The services that we recommend to our clients and their families are those that we feel represent the highest quality to meet our client's needs.
Senior Avenues does not employ caregivers, bookkeepers, nurses or any other professionals. While we are able to assist in interviewing, hiring and monitoring service providers we do not place ourselves in the ethical predicament of advising clients or families on services in which we directly profit.