Geriatric Care Management works as a hub in coordinating the care and services of physicians, home health care providers, financial and legal specialists as well as many others. Our services offer peace of mind to our senior clients, their families, and guardians.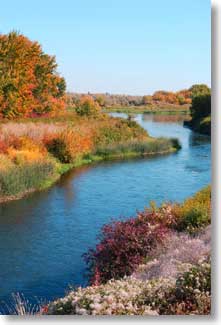 Care Management encompasses a variety of clinical and practical skills. Senior Avenues prides itself on creative problem solving. In the course of assisting our clients, we assist with a variety of challenges, from emergency placement of chickens to emergency home repairs, and complex facility discharges.
Senior Avenues is your Central Washington State source of "Elder Care" solutions and support.
We bring years of experience and compassion. We have a unique ability to sort out the problems, identify roadblocks, offer solutions, and provide a long term source of information and assistance for you and your loved ones.
Care management interventions are determined by client need and range from 1 hour consultations to full family surrogate services and guardianships. Expertise in dovetailing private funds and public resources and entitlements enables us to also serve those of limited means.
Our client's may be self referred or referred by family members, attorneys, physicians or other providers who are appreciative of our creative problem solving skills. We have an excellent reputation for our attentions to detail and our personalized service. Each client has a service plan designed to meet their individual needs and desires.
Why did we name our firm Senior Avenues? Because each of us face choices in life. As we age those choices can become more difficult to make. At Senior Avenues we come along side our clients and ensure that they are educated as to all of the avenues that are available to them so that they can make the best choice for their individual situation.

Benefits of Geriatric Care Management
Care Management Services are offered in a variety of settings. Senior Avenues provides all of these benefits and much more!
Short-term or ongoing assistance for clients with loved ones living at a distance
Personalized and compassionate services focusing on the individual's wants and needs.
Continuity of care management by facilitating family communication, reducing the burden on families and preventing unnecessary expenditures.
Efficiency and flexibility based upon a client-centered approach, eliminating bureaucratic constraints.
Cost containment by avoiding inappropriate placements and possible duplication of services.
Crisis intervention to avoid hospitalizations.